30 tags
MOVIE REVIEW: STAR TREK INTO DARKNESS
"Science fiction done right." STAR TREK INTO DARKNESS is the next instalment in the blockbuster franchise starring Chris Pine, Zachary Quinto, Zoe Saldana & Benedict Cumberbatch. It's a film that takes what has been set before & further establishes itself as the best thing to happen to Star Trek in a very long time. INTO DARKNESS without getting too much into the story...
18 tags
29 tags
TOP 5 DLC GAMES
This is my list of the TOP 5 Downloadable Content for various videogames. Enjoy! 5. inFamous 2: Festival of Blood  First up is the DLC expansion for one of my favorite games of the HD generation, inFamous 2. Festival of Blood takes place in an alternate storyline where Cole faces off against Bloody Mary & her legion of vampires.  After Cole is bitten & is told he must kill Bloody Mary...
21 tags
MOVIE REVIEW: IRONMAN 3
"A polarizing yet entertaining experience." IRONMAN 3 has me divided to say the least. One part of me loves the film for embracing Tony Stark & creating a superior film to the forgettable IRONMAN 2. On the other hand there's certain liberties that are taken with the plot that near ruined the entire experience for me. I won't spoil anything, but let's just say...
2 tags
Lately I don't feel like I'm apart of anyone's lives who are close to me. I feel like I'm drifting farther away every single day & what seemed to start as a paranoia is becoming a painful reality. I'm not saying it's everyone's fault & I'm not to be blamed, I'm not that good of a person to begin with. I find more solace in fiction than...
30 tags
OPINION: WHY LUCASARTS CLOSING DOWN IS BOTH GOOD &...
"The dawn or end of a new age for STAR WARS." In case you hadn't noticed, LUCASARTS has officially been shut down today halting all projects the studio had going for it. For those of you that just clenched your Star Wars Slurpee cups, yeah that means STAR WARS 1313 is on hold for now. But instead of looking at this negatively for the STAR WARS brand, I'm gonna try to be...
30 tags
OPINION: WHY THE WALKING DEAD'S SEASON 3 FINALE...
"The above photo is me watching this finale, face palming." THE WALKING DEAD is a superb comic book boasting intelligent story telling with nail biting white knuckle tension. It's a comic about the characters, their relationships to one another & that dreadful feeling of what lurks beyond. Although I've had problems before with THE WALKING DEAD in it's live...
Anonymous asked: "If you've been living under a rock or are probably a girl you should know that BIOSHOCK INFINITE has finally been released" even if you're joking, that's a stupid thing to say.
30 tags
OPINION: WHY BIOSHOCK INFINITE'S ENDING IS PERFECT...
*SPOILERS FOR THE ENTIRE BIOSHOCK MYTHOS* Edit: Fixed opening to please the ladies. My bad guys. =]  If you've been living under a rock or don't care for videogames you should know that BIOSHOCK INFINITE has finally been released to the masses. It's the spiritual successor to the original masterpiece that offers amazing gameplay, memorable environments & great...
13 tags
30 tags
SPOILER-FREE VIDEO GAME REVIEW: BIOSHOCK INFINITE
"Digital Nirvana." BIOSHOCK INFINITE is the next instalment in the highest rated first person shooter series of all time, BIOSHOCK. But does INFINITE break from it's impossible anticipation & disappoint? Not even close. INFINITE is in every sense as great as the original, I'll tell you why. As I've stated above I will not spoil the story for you in this...
30 tags
WHY GAMES THESE DAYS KINDA SUCK
"The hell I live in." "I paid $60 for this?" That seems to be a common thing I say nowadays to myself after completing a videogame. Maybe I'm just hard to please or I have ridiculously high expectations of the things I love, or maybe I'm just tired of the grind. The grind of mediocrity.  Seriously, think about it. Of all the games you buy these days which...
26 tags
30 tags
VIDEOGAME REVIEW: GEARS OF WAR JUDGMENT
"Trust your guts." GEARS OF WAR JUDGMENT is a prequel to the GEARS trilogy & follows Damn Baird as he leads Kilo Squad into the heart of Locust territory in order to save Halvo Bay. It's also a very polarizing experience that is equally awesome & underwhelming at times. Does that make sense? No? Lemme explain what I mean. JUDGMENT as I've said follows Kilo Squad....
30 tags
VIDEOGAME REVIEW: TOMB RAIDER
"A gaming icon reborn." TOMB RAIDER is the reboot of the classic action series starring the famous gaming icon, Lara Croft. It's an origin story of a young woman shipwrecked & left to face the elements who must adapt to the harsh realities of nature in order to survive. It's also one of the best games so far this year.  Let's get into it, shall we? From the get...
30 tags
VIDEOGAME REVIEW: METAL GEAR RISING: REVENGEANCE
"I am lightning, the rain transformed." METAL GEAR RISING: REVENGEANCE is the sorta-not really sequel to the near perfect finale, METAL GEAR SOLID 4: GUNS OF THE PATRIOTS. But with a different developer, shift on gameplay mechanics & tone is this game really worthy of the Metal Gear mantle? It's more yes then I'd say no in that account. While MGRR does establish...
28 tags
OPINION: WHY WONDER WOMAN WOULD MAKE A FANTASTIC...
Wonder Woman is arguably one of the hardest superheroes to translate to the silver screen & it baffles me because the solutions & tone seem to make so much sense to nobody in Hollywood these days. After a cancelled tv pilot, rumours of another tv show in the works & the recent release of a fan short film I've realized it's time to set the record straight. So how does DC...
30 tags
TOP 5 VIDEOGAME WEAPONS
"The most awesome weapons ever." This my TOP 5 list of the greatest VIDEOGAME WEAPONS ever, or so far anyways. Some are obvious, others won't be but that's the point. These are the weapons that wowed, excited & made everlasting impressions on me as the most versatile & hilarious weapons ever. Let's get started. 5. MK2 LANCER ASSAULT RIFLE ( Gears of...
12 tags
30 tags
VIDEOGAME REVIEW: FIRE EMBLEM AWAKENING
"Caustic are the ties that bind." FIRE EMBLEM AWAKENING is the next instalment in Nintendo's pivotal strategy role-playing series. But does the new features, characters, story & use of it's 3D technology hinder or excel the experience to new heights? To put it blatantly, AWAKENING is a bonafide masterpiece of gaming.  It's the most in-depth, customizable &...
Anonymous asked: A good story doesn't need death to be good.
30 tags
COMICBOOK REVIEW: BATMAN #17
"Death of What Exactly?" SPOILERS FOR ISSUE 17 DO NOT READ OTHERWISE BATMAN is quite easily the best New 52 comic book right now. It's powerful, well articulated & tells some truly interesting stories. With the debut of Issue #17 marks the end of "Death of the Family" as the Joker's reign of terror comes to a climax for The Dark Knight & his...
30 tags
13 tags
30 tags
VIDEOGAME REVIEW: NI NO KUNI: WRATH OF THE WHITE...
"The best JRPG in years." I was pretty much done with the Japanese Role-Playing genre after countless disappointments from studios I've grown to trust earlier in my gaming years. Final Fantasy XIII, Infinite Undiscovery, Star Ocean IV, The Last Remnant…the list goes on. But suddenly there was a light in the darkness of mediocrity & I immediately held back from fears...
29 tags
VIDEOGAME REVIEW: DmC: DEVIL MAY CRY
"Worthy of the mantle." For those of you unaware, DmC is the reboot of the classic action games from Capcom starring everyone's favorite demon slayer Dante. This time around Dante sports a different look, tweaks to his origin & an entirely new playground to raise some hell in. But are the changes by developer NINJA THEORY a blessing or a curse to the series legacy? The...
1 tag
Podcast Idea?
I was figuring since I do reviews about movies, games, comics & whatever the hell else that I might consider doing a Podcast. Maybe get a few really close friends or whatnot & just discuss things. I know I'm opinionated & I know that I can carry entire conversations by myself & for the people that follow me know, clearly I can write some shit. Maybe not all good shit, but...
30 tags
MOVIE REVIEW: ZERO DARK THIRTY
"Chasing ghosts." ZERO DARK THIRTY is the movie adaptation of the most high profile manhunt in human history. The film stars Jessica Chastain as Maya, a CIA operative tasked with finding & elminating Osama Bin Laden after the events of September 11th 2001.  The film begins with nothing but darkness as the audience is tasked with listening to the horrific events of 911....
16 tags
COMIC BOOK REVIEW: THE SUPERIOR SPIDER-MAN #1
"A new beginning." *SPOILERS* After the absolutely gut-wrenching finale of THE AMAZING SPIDER-MAN #700 with the revelation that Doctor Octavius has taken over Spider-Man's body & Peter is dead now comes this issue. It starts with Octavius paying respects to his own grave as he vows to carry on Peter's legacy & use the powers of Spider-Man to better the world in...
4 tags
7 tags
30 tags
OPINION: THE AMAZING SPIDER-MAN #700 & BEYOND
For those of you who don't read Spiderman or don't want things to be ruined for you, stop reading right now. Still here? Alright lemme' get started… This Wednesday Marvel released the final issue to THE AMAZING SPIDER-MAN. After the bomb shell that Doctor Octopus has swapped bodies with Spiderman via-octo bots & other scientific mumbo jumbo, this issue starts in a...
30 tags
MOVIE REVIEW: DJANGO UNCHAINED
"Tarantino at his finest." DJANGO UNCHAINED is the next film from the acclaimed writer & director, Quentin Tarantino & stars an all-star cast in this fantastic western flick. The film stars Jamie Foxx as Django, a slave to the white men who when being transported is saved by a dentist turn bounty hunter, Dr.King Schultz. After some fantastic dialogue & hilarious gore,...
29 tags
BEST OF 2012: COMICS
I'm doing a "BEST OF 2012" starting off with one of my favorite things to do, read comic books. This one post will include all my favorites & I'll do them in order, so let's get started. This year was amazing for comic readers to say the least. Amazing new stories, great revamps & creative takes on old formulas led to some of the best stuff in years &...
30 tags
OPINION: THE INJUSTICE OF SOCIETY
Earlier today an elementary school in Connecticut was turned into a war zone by a lone man who opened fire & killed multiple victims in cold blood. Among these victims were children & even the mother of the killer as well.  As like any other citizen of society I sat there witnessing this event on television listening intently as the news outlets flowed out the horrific information. To...
10 tags
11 tags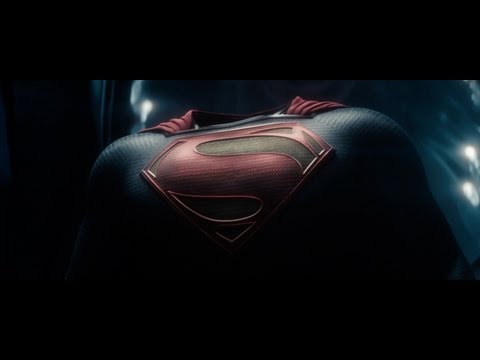 27 tags
VIDEOGAME REVIEW: FAR CRY 3
"Welcome to the jungle." FAR CRY 3 is the next instalment in the ongoing open-world series of games from UBISOFT MONTREAL. In FAR CRY 2 the player was situated in Africa & had to survive amongst rivalling warlords while battling Malaria. That game was flawed but extremely fun & I always wished for the next FAR CRY to be in an open lush jungle with no constraints or limit to...
30 tags
TV REVIEW: THE WALKING DEAD SEASON 3 MID-SEASON...
"Live to suffer." *THIS IS A REVIEW OF THE WALKING DEAD SEASON 3 FROM EPISODE 1 TO THE MID-SEASON FINALE. EXPECT SPOILERS, YOU HAVE BEEN WARNED* THE WALKING DEAD is probably the biggest show in the world right now, is that fair to say? It's got all the elements of great television. Awesome characters, badass villains & freaking flesh eating zombies as far as the eye can...
27 tags
TV REVIEW: REVOLUTION EP. 1-10
"A light in the darkness." REVOLUTION is the new show all about the tantalizing question, what if the power went out? Like for good, what would happen to our society? If you really think about it, everything you do in life these days revolves around electronics. Your job in someway involves it, your hobbies, your interactions with friends hell even you reading this review right now,...